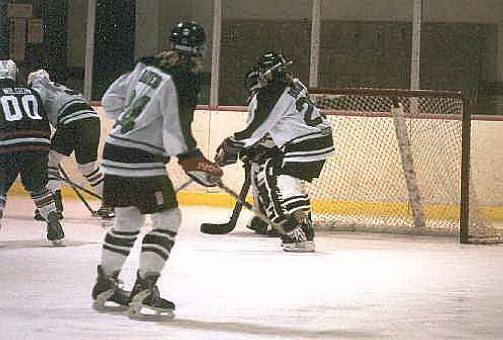 Laura "Doogie" Dugan helps protect the net, while Linda "Purple" Hayes
gets ready to move into position for the breakout.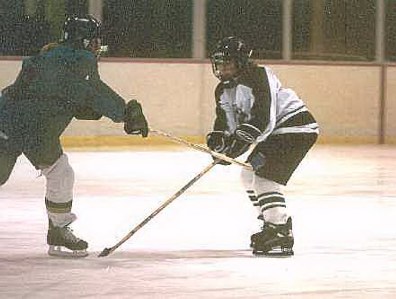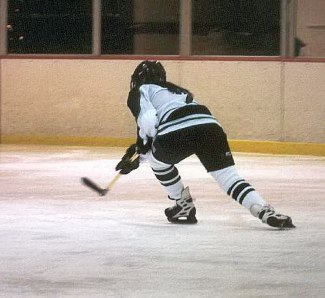 Ansell is tough on "D." Pookie's form shows why she is the faster skater on the team.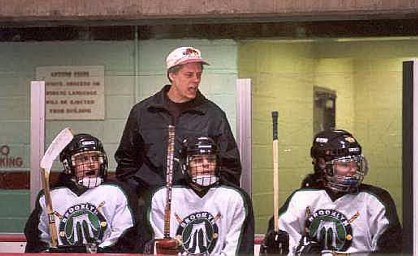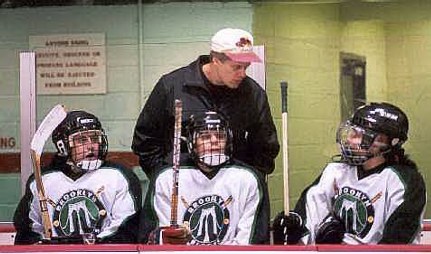 Coach Steve Wylie gives advice to the defense. But, Coach Wylie is also a good listener.

(l-r Danae Kokenos, Doogie, and Norfy.)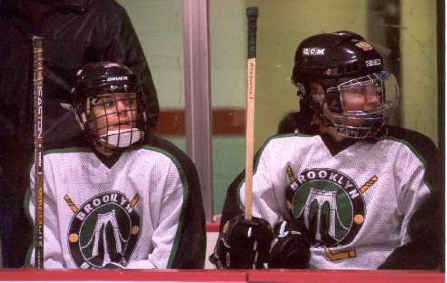 Doogie and Norfy watch the game, and contemplate Coach Wylie's advice.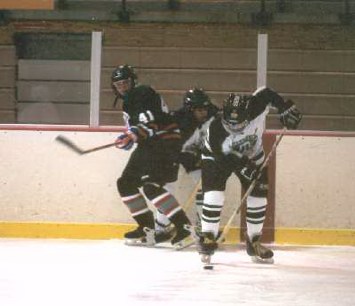 Norfy steals the puck. Norfy is chased by a backchecker...........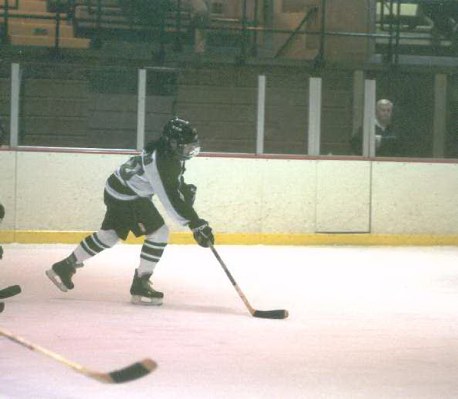 Norfy escapes the backchecker........ she shoots........she.......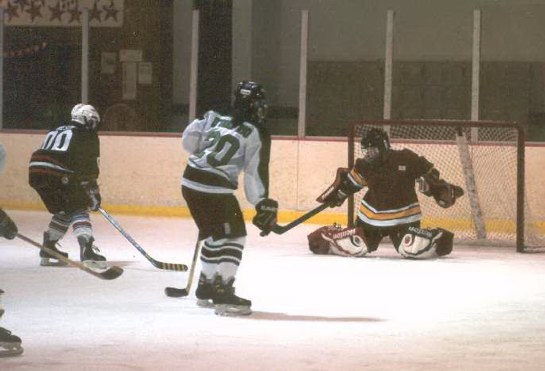 .......is DENIED the goal.
Niamh O'Flaherty wins the faceoff cleanly. O'Flaherty and Lindsey Rothschild get into the action.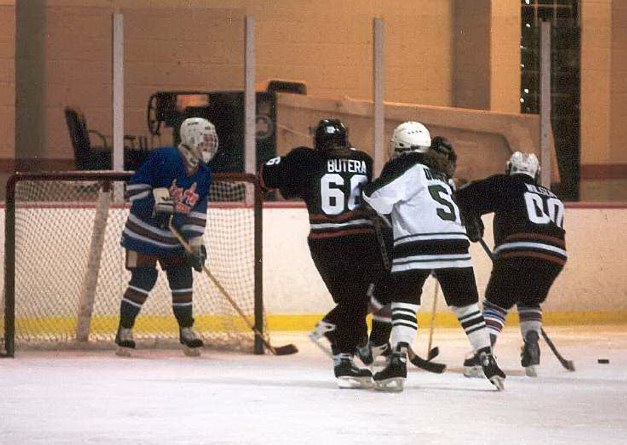 Unger causes all kinds of chaos in front of the net!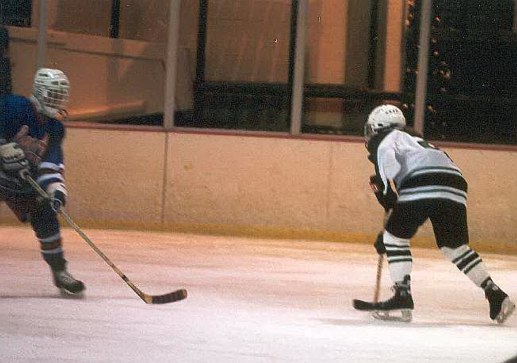 Unger shoots for her 2nd goal of the night.