Blades Win vs. Quarry Cats 5-1 Dec. 2, 2001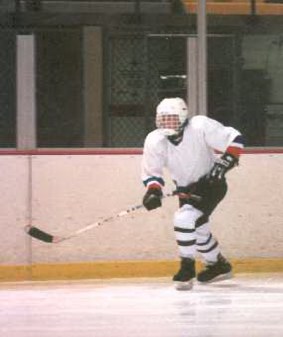 B Team Captain Meredith Ansell Rookie Sarah Bryer "Ice Cream" needs a Blades jersey!
But that didn't stop her from scoring her first goal tonight!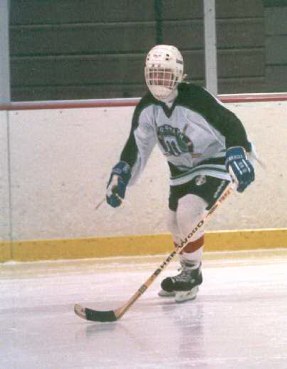 Jeanne "Norfy" D' Onofrio Heather "Mo" Moday
Sara Kaplan makes her first save of the game.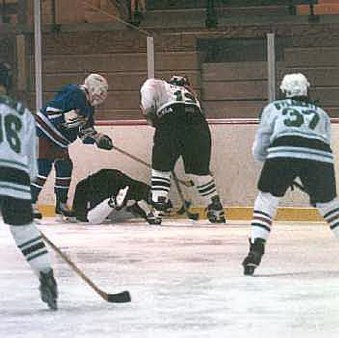 Don't mess with CarolAnnimal Herlihy along the boards!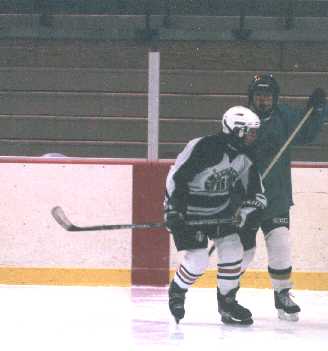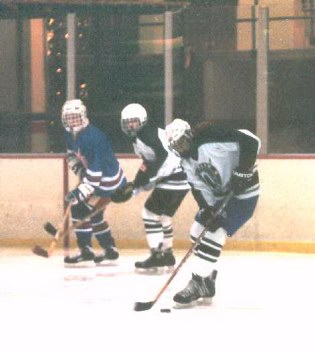 Niamh O'Flarherty throws a shoulder check. Tracy "Rat" Rudzitis skates with the puck.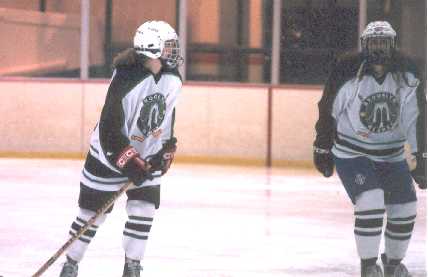 Kat and Rat smile. Kat just scored the first goal of the game!